**Kepier Wellbeing Warrior**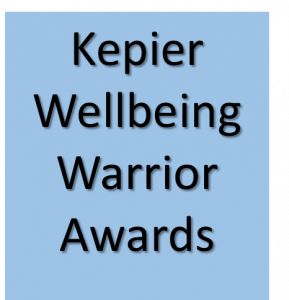 During this time our learners have been very good at completing their work at home, but we also know that there has been a lot of support provided, from their friends, family, and the school staff.
We decided to create our Kepier Wellbeing Warrior Award.
We had so many nominations, with lovely messages of thanks and support for people around them.
Please do take a look at the nominations and the 'Wellbeing Warrior' from each category. Thank you and congratulations to all.
Kepier Wellbeing Warrior Nominations