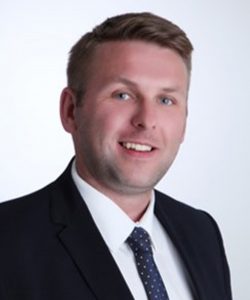 It gives me great pleasure to introduce myself as Kepier's lead for Transition and Primary Liaison and I would like to extend a very warm welcome to all prospective parents / carers and their children. Over the coming months I will be working with all of our feeder primary schools and your children to share my experiences of life at Kepier. I would like to take the opportunity to meet you and will be attending events at primaries throughout the year.
We understand that choosing your child's school can be a very difficult decision and that's why staff at Kepier believe that everyday should be an Open Day. If you would like to see our school in action, to book an appointment please contact our main reception. 
Kepier's On-Site Y5/6 Open Evening this year will take place on Wednesday 22nd September 2021 from 3.30 – 6.30pm.
Learners will be invited to attend Kepier throughout the course of the year to specific events in liaison with your child's primary school. Following National Offer Day (Monday 1st March 2022), Kepier's Transition Programme will include the following.
Telephone conversations with parents and carers. 

Virtual Parents' Evening Presentation (June 2022).

Parent and Learner. 

On-Site Transition Events for learners.

Key staff will visit your child's primary school. 

Transition meeting with primary school staff to share any relevant information which will support your child's transition from primary to secondary school. 
Below are some quotes from parents and carers from this year's Transition Programme and Summer School.
'Fabulous introduction to a new school allaying all anxiety. Now, when school starts he can hit the ground running.'

'I think everything relating to the transition has been outstanding. Well done to all involved, it certainly wasn't like that when I was young!'

'Kepier has by far exceeded our expectations by supporting his transition from primary to secondary school. The idea to link the residential trip to his transition was excellent, he thought it was a fantastic experience. The staff have been fantastic.'

'Thank you so much for doing this for our children in such difficult circumstances, it's much appreciated.'
Yours faithfully
Mr S.Van-Lindon,
Senior Leader Behaviour and Transition