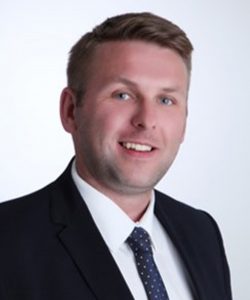 Following Kepier's Virtual Parents' Evening in April and your responses to the survey regarding the transition arrangements, I would like to advise you of the updated arrangements.
Telephone consultations:
For parents and carers who have requested a telephone call from either Mrs Parker or a member of the SEND team, these calls will take place on the date you identified as available on. Please note, these calls will take place between 8am and 4pm and we are unable to give specific times.
Parent / Learner visits W/C 28.06.21:
Providing that there are no changes to government guidelines, we are able to allocate parents and carers and learners their preferred date for an onsite visit to Kepier. You will receive an appointment time and further information regarding these appointments week commencing 14th June 2021. I have also organised for Total Sport, Kepier's uniform supplier to be on site during these visits, enabling you to pre order (without payment) your child's school uniform.
Data Collection:
Over May Half Term, all families will receive a Data Collection pack via post (using the addresses you supplied to the Local Authority) which we require to be completed by all families prior to their child's admission to Kepier. This Data Collection pack ensures the Kepier have the most up to date information including; emergency contacts; medical information; photograph consent alongside other key information.
We would request that if you are attending  our onsite visits, you return the Data Collection pack at this appointment. If you are unable to attend these onsite visits, please ensure this information is returned to Kepier as soon as possible.
Class Charts:
We are currently working with Class charts to set up all parent / carers and learners accounts and generate your activate letters. Once these have been generated, we will communicate with you further.
Summer School W/C 9th August 2021:
Following the Virtual Parents' Evening, we have confirmed Kepier's Summer School plans which are as below:
On site activities, Monday 9th and Tuesday 10th August 2021 (9.30am – 2pm)
Off site residential (2 nights), Wednesday 11th, Thursday 12th August. Learners will return on Friday 13th August at approximately 1pm.

Residential will take place at Dukeshouse Wood, Hexham.
A range of transition activities will take place under the direction of qualified instructors.
Kepier staff will support supervision of learners.
Kepier will work with primary schools to determine friendship groups etc for room allocations.
All costs will be covered by Kepier (excluding a small deposit of approximately £20, this will be confirmed by week commencing 28.06.21) will be covered by Kepier. Costs include; travel; accommodation; 3 meals per day; all activities; use of any special equipment.

To be eligible to participate in the residential, learners need to attend both Monday and Tuesday on site activities.
Learners who do not want to participate in the residential may attend the onsite activities.
If the residential should be cancelled for any reason, Kepier will revert to a 5 day onsite programme
We hope that learners will be excited about this opportunity as we are aware that due to COVID-19, year 6 learners have not been able to participate in many of the activities they would normally enjoy.  If you would like your child to participate in the residential, please complete the Google Form via; https://forms.gle/hVuhk2AS5HorsYSG8
We will communicate with parents / carers directly regarding the residential arrangements, who have expressed interest in this activity.
Further communications:
Further communications regarding Kepier's transition arrangements will be provided after Half Term including the date for our Parents' Evening in July.
I hope you find this information useful and if you have any queries, please do not hesitate to contact with either myself via this email address or Mrs Parker via parkeram@kepier.com
Yours faithfully
Mr S.Van-Lindon,
Senior Leader Behaviour and Transition