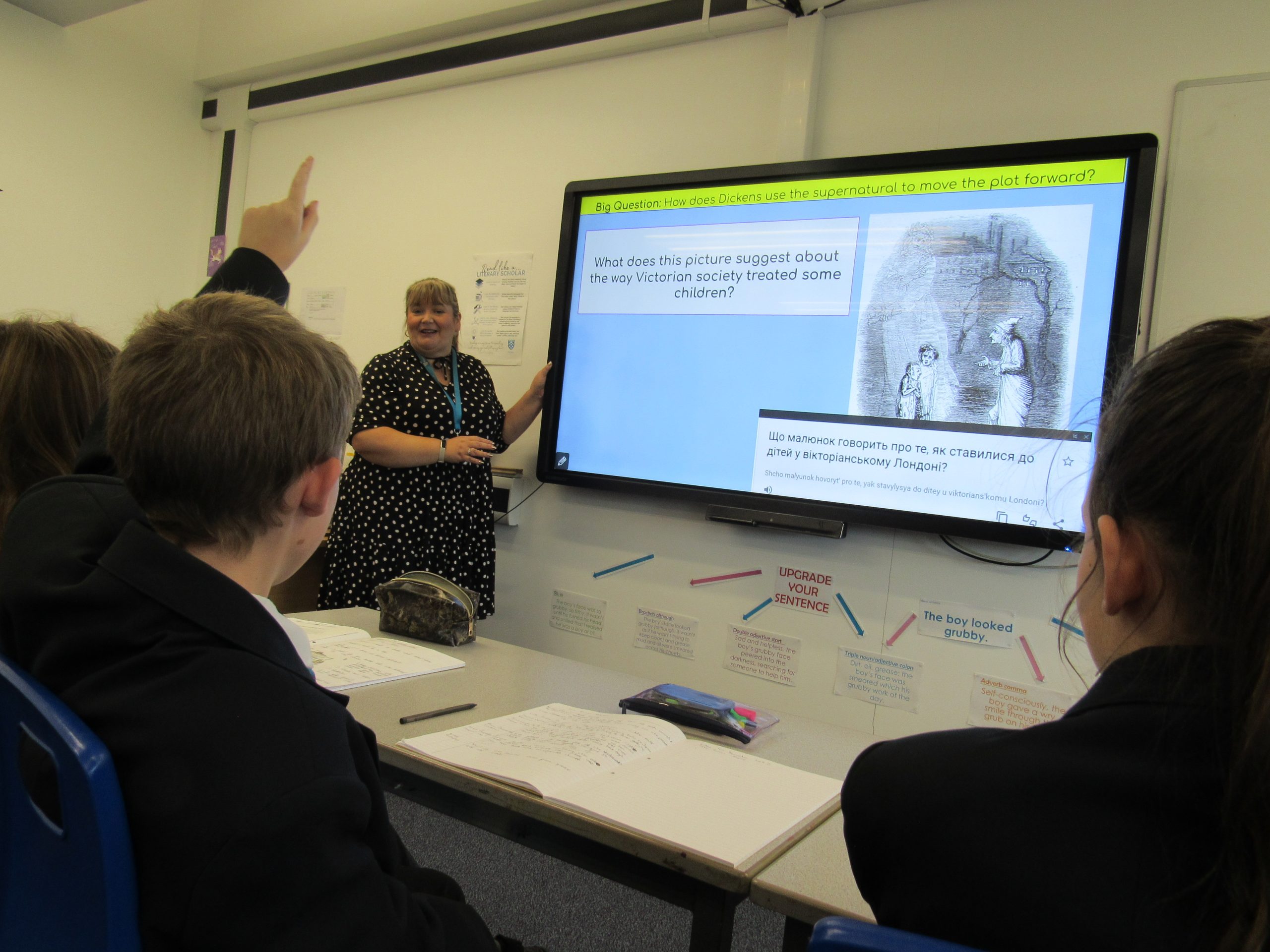 A Sunderland school has introduced cutting edge translation technology to help Ukrainian students access the school curriculum.
Kepier School in Houghton-le-Spring recently welcomed a number of students from Ukraine after their families were forced to flee the country following the Russian invasion earlier this year. The school has been exploring ways to break down language barriers and has come up with an innovative solution.
The school IT team has created a way to display live translation of the teachers' voice on classroom displays in real time, so that Ukrainian students can feel as much a part of lessons as their classmates.
Principal of Kepier, Nicola Ashton, explained how it works:
"As the teacher speaks to the class, a microphone picks up their words, instantly translates them into Ukrainian and then displays them as subtitles at the bottom of the large screen at the front of the class.
"We have a number of Ukrainian students at Kepier at the moment, and they are finding this really helps them engage with the rest of their classmates in lessons.
"This has been made possible by the excellent teaching and learning facilities we have at Kepier, with large interactive touch screen displays in every classroom. The language barrier was a potential problem, however we were able to quickly put a solution in place to ensure all learners are able to achieve their best in lessons."
"At Kepier our motto is 'Inspire, Challenge, Support' and we strive to ensure all learners achieve their full potential."
Kepier moved into a brand new school building four years ago and the school recently achieved a 'Good' rating from Ofsted.