What is a GCSE in Design and Technology?
The Eduqas GCSE in Design and Technology offers a unique opportunity, in the curriculum, for learners to identify and solve real problems, by designing and making. Through studying GCSE Design and Technology, learners will be prepared to participate confidently, and successfully, in an increasingly technological world. They will become aware of, and learn from, wider influences on design and technology, including historical, social/cultural, environmental and economic factors.
Whilst there is an exam and some written work, the course is tailored to those people who are practically and creatively minded, and who enjoy making and designing products. This qualification is tailored towards specific career areas and all have a focus on creativity.
Course Details
| | | |
| --- | --- | --- |
| Qualification | Exam Board | Specification |
| GCSE Design and Technology | Eduqas | C600/QS |
Department Leader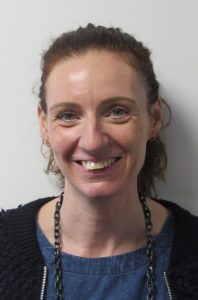 Mrs J. Kulandhaisamy
Department Leader for Technology
Course Overview
The video below explains the different topics you will study in GCSE Design and Technology:
How the Course is Assessed
The exam assessment comprises 50% of the total qualification.  The remaining 50% is assessed through coursework which is completed during lessons. 
Unit 1
Exam (written paper) – 2 hours – 100 marks – 50% of the qualification (externally assessed).
Learners will study materials and their working properties and learn about processes and manufacture.  They will learn about the applications and characteristics of a wide range of woods, metals and polymers, and also learn about possible careers within industry.  This is a written paper that will be taken at the end of the course.
Unit 2
Non-Exam Assessment (NEA) – approximately 35 hours – 100 marks – 50% of the qualification (internally assessed and externally moderated).
Learners will choose one of three design challenges.  They are required to complete one creative design and make task, based on the challenge they have chosen.  In completing the design and make task, the learner will be required to produce the following evidence: a design brief developed in response to one of the design challenges set by exam board, a final graphic product based on that design brief, and additional evidence as necessary, including a design portfolio, to enable the assessment of the learner's attainment.
Identifying design possibilities

Developing a design brief and specification

Generating and developing design ideas

Making a graphic product

Evaluating a products fitness for purpose
What the Course Can Prepare You For
Graphics in Design Technology will provide opportunities to progress to one of the many further and higher education courses such as A-Levels, Apprenticeships and BTEC Diplomas and University. It will also provide valuable skills for working in a range of similar careers including: Graphic Designer, Interior Designer, Architect, Product Designer, Photographer, Engineer, theatre, film/television, the construction industry and many more.
Got A Question?
If you have a question about Design and Technology you can use the form below to contact Mrs Kulandhaisamy, Department Leader for Technology.
Updated: 18/01/2023