What is a GCSE in Religious Studies?
Religious Studies is engaging and challenging. It allows you to understand the world and different views in the world, both religious and non-religious. You study topics relevant to your life such as: crime and punishment, human rights, life and death, prejudice and discrimination, good and evil and relationships.
Course Details
| | | |
| --- | --- | --- |
| Qualification | Exam Board | Specification |
| GCSE Religious Studies | Eduqas | 1A |
Subject Leader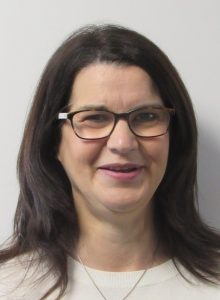 Mrs K. Hughes
Subject Leader for Cultural Studies
Course Overview
The video below explains the different topics you will study on the Religious Studies course.
The course helps you to understand people and why they act in the way that they do. It also helps you to form your own opinions on the topics we study. Wherever you go in life there will be people of different faiths, cultures and backgrounds. Religious Studies will help you to understand the people you meet and the wider world around you.
You will cover:
● Component 1 – Philosophical and Ethical Studies in the Modern World
● Component 2 – Study of Christianity
● Component 3 – Study of a World Faith
If you like discussing, debating and evaluating, then Religious Studies could be the course for you. So many careers need you to have an open and critical mind, an ability to listen to others and to be able to justify what you think. Religious Studies teaches a variety of skills which are transferable to other subjects, as well as to future career choices. You need an open mind and a willingness to discuss important and complex issues. It enables you to think about yourself, as well as considering religious and moral issues. Skills often used are: thinking skills; knowledge of current affairs; note-taking and public speaking; discussion and debating; remembering and writing evaluative answers.
If you opt for Religious Studies you will take three final written exams at the end of Year 11; you will complete Eduqas Route A Religious Studies. You will be assessed by one 90 minute examination (50% of your grade) and two 60 minute examinations (25% of your grade for each examination).
Religious Studies is a challenging and rewarding subject to study in school and is highly commended by employers and universities. The course builds upon the work covered at Key Stage 3 and develops evaluative thinking skills. You will develop skills that can be used in everyday life that are also recommended by employers and universities. A crucial part of Religious Studies lessons will include studying a range of texts and sources of wisdom and authority and then discussing and debating key issues. Religious Studies is helpful in many careers, including nursing, teaching, the armed forces, law, accountancy, the civil service and the police, amongst others. These careers require a good understanding of people, culture and background.
Got A Question?
If you have a question about Religious Studies you can use the form below to contact Mrs Hughes, Subject Leader for Cultural Studies.
Updated: 18/01/2023